Squareboat Covid Protection Scheme(SCPS)
COVID-19 has been the worst healthcare crisis the world has seen in the last century. Every single individual from each section of society has been affected adversely.
We are proud to say that at Squareboat we faced this situation with determination and we will continue doing the same.

We're offering Free Vaccinations for our team members as well as 2 care leaves for all employees on their due vaccination date.
Our team is our utmost priority and we deeply care for our team members. Just another way for us to say thank you to our incredible team.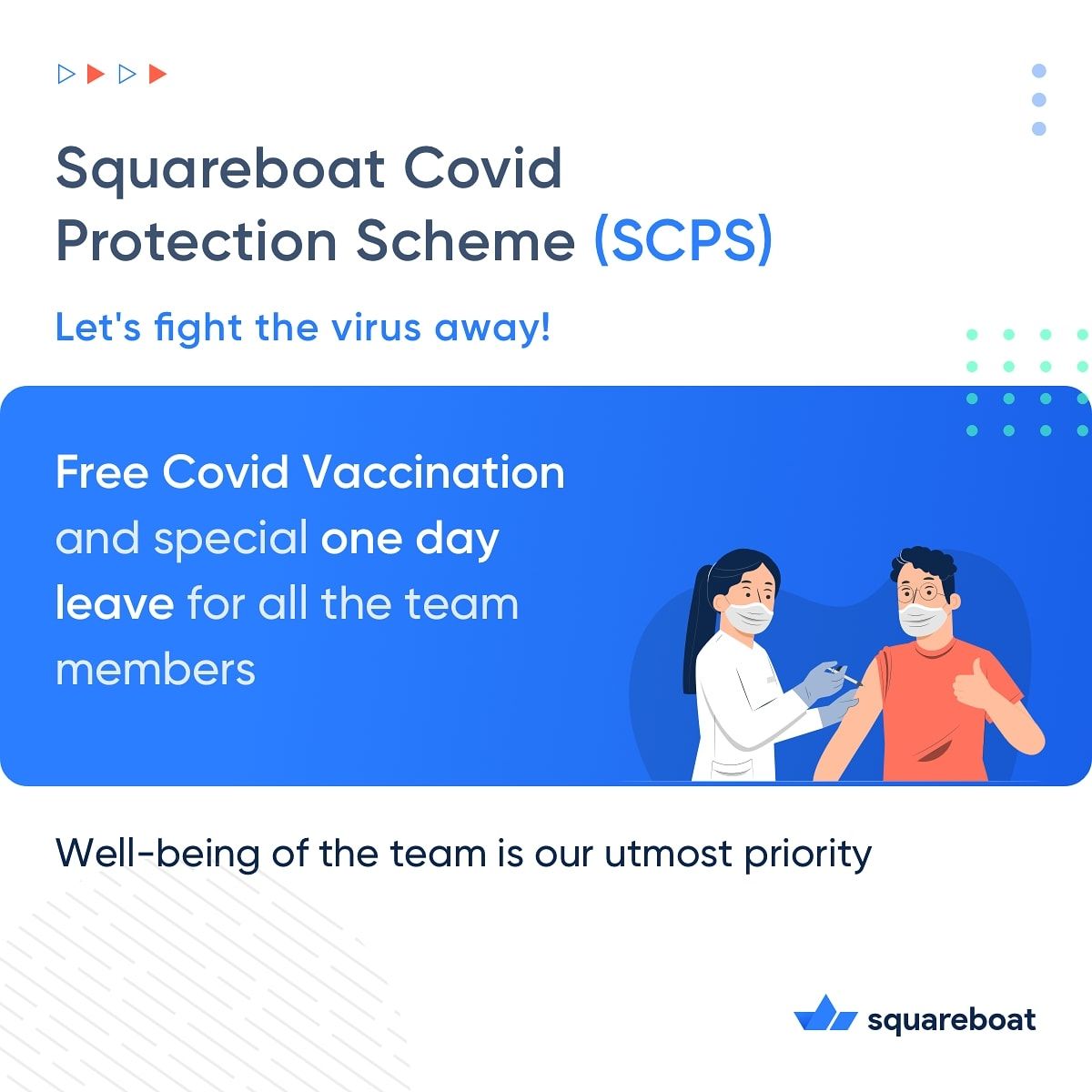 🗞

Squareboat weekly

Subscribe to our weekly posts and newsletters. No spam.
Contact Us
Thank you! We will get in touch soon.