Squareboat Range of Services
Squareboat is a leading IT services provider which has established a name in the industry by delivering great bespoke web and mobile applications.
Squareboat deals in multiple IT services and delivers premium products with high scalability.

Services we are currently offering:
> Web/App Development
> Web Design Services
> Chatbot Services
> DevOps Services
> Branding
> Data Engineering
> Q/A Testing
> Growth Hacking
For more details, Check out our range of services at www.squareboat.com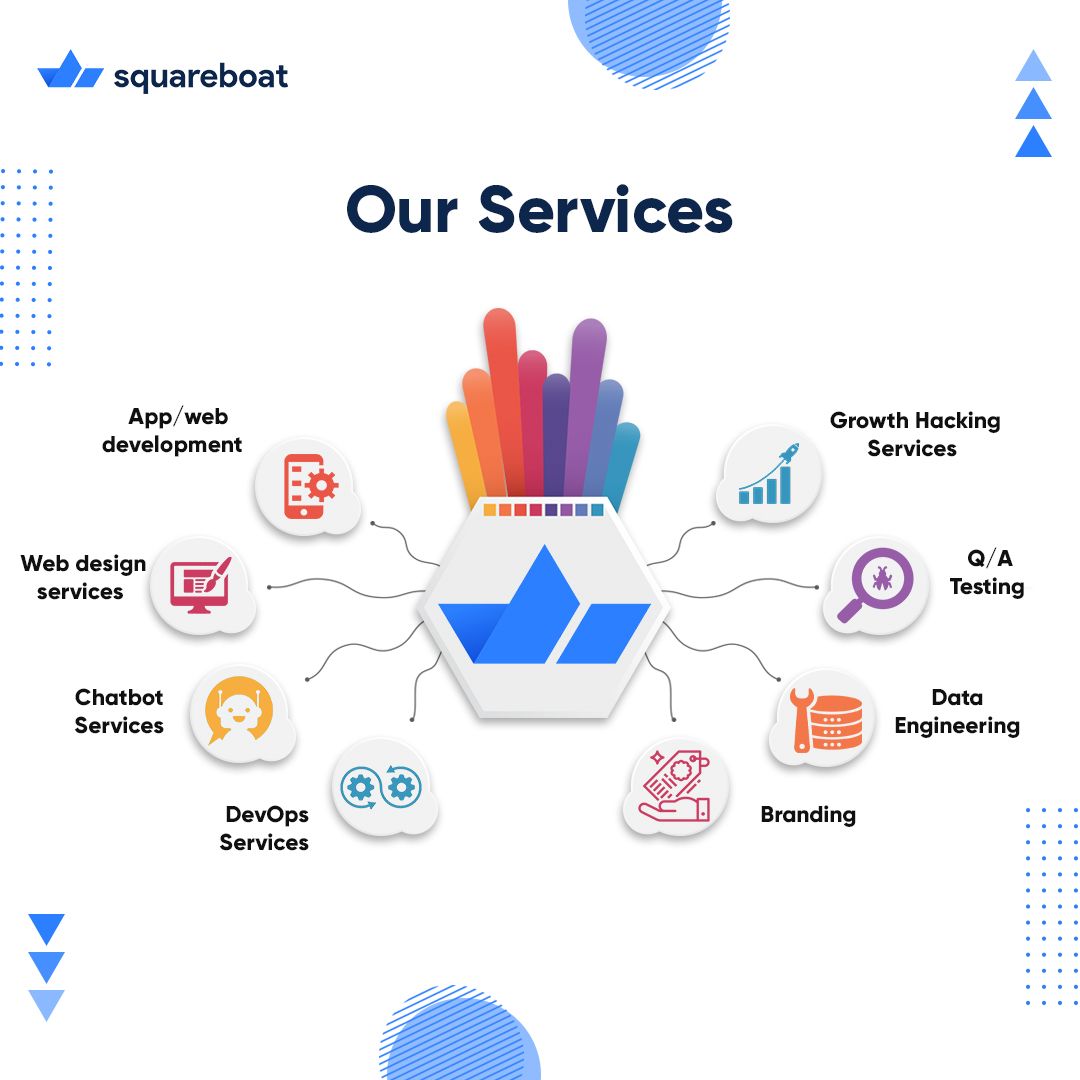 🗞

Squareboat weekly

Subscribe to our weekly posts and newsletters. No spam.
Contact Us
Thank you! We will get in touch soon.